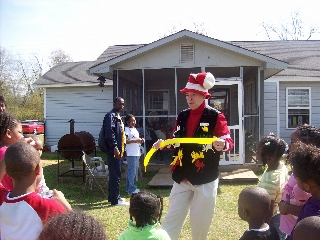 JITTERS
The Jitters evolved from our Juggling Maniac performing everything from Balloons, Clowning Skits, Magic, Juggling, Comedy and just pure entertainment.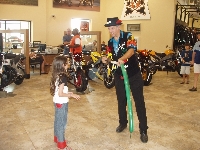 It has been said by customers that they select this character, when they are unsure of what they or their attendees would like to be entertained by, since he can perform differently at the function at a moments notice.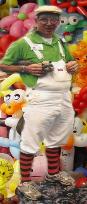 JOE, the Balloon Dude!!!
Joe offers a colorful pallette of more complex Balloon Sculptures and a super duper approachable attitude suitable for all ages.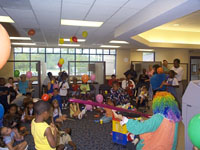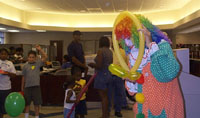 WEILS the Clown
(Full Face)
WEILS was born in 1983 and performing ever since.

He's an accomplished Balloonist, Juggler, Puppeteer, Magician and Roller Skater which combines with the clowning and miming routines to make a large variety show in it self.

His name was derived from his abilities to perform on all types of wheeled objects like roller skates, skate boards, unicycles, bikes and more...

His costume resembles most coloring book clowns, to allow the younger easier acceptance.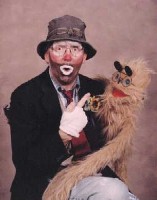 RAGGS the Clown
(Hobo Face)
RAGGS was born in 1994.
He offers a wide variety of clowing skills to include skits, ballooning, magic and juggling.
His costume is closer to a normal person, which allows a wider acceptance for all.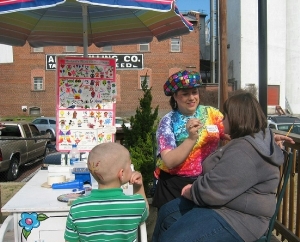 MICHAEL'S
Master Pieces
(Face Painting)
CLICK HERE for MORE INFORMATION
Birthday Parties - She will come to your party with her fun hat and painted face ready to paint everyone at your party…including adults. She is there for about 1 hour and 15 minutes with prices starting at $125.
Corporate Parties and Company Picnics - Face painting is a favorite booth at corporate events or company picnics. Michael can come to your event with her attractive cart and flying paint brush to thrill your employees and their kids with prices starting at $175.